Posts Tagged 'James Brunet'
Eight essential questions answered by the pros for beginning writers.
Featured Book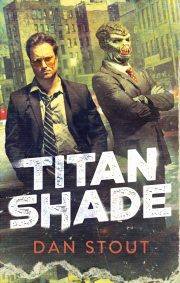 Carter's a homicide cop in Titanshade, an oil boomtown where 8-tracks are state of the art, disco rules the radio, and all the best sorcerers wear designer labels. But unless Carter can find an elusive killer, the entire city may fall into chaos.
Featured Member
Fonda Lee
Fonda Lee is the award-winning author of Zeroboxer (Flux) and Exo (Scholastic). A recovering corporate strategist, when she is not writing, she can be found training in kung fu or searching out tasty breakfasts. Fonda lives in Portland, OR.