Posts Tagged 'James Brunet'
Eight essential questions answered by the pros for beginning writers.
Featured Book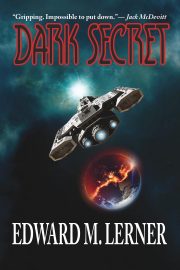 Cosmologically speaking, Earth's luck ran out in an eye blink. In another million years or so, humanity could have had the technology to shield its cradle from an imminent gamma-ray burst. Too bad we didn't get that million years …
Featured Member
Bishop O'Connell
Bishop O'Connell is the author of the American Faerie Tale series, a consultant, writer, blogger, lover of kilts, and beer, pirate ninja, and maker-upper of things. His book, The Stolen, launched the Harper Voyager Impulse imprint.