Posts Tagged 'James Brunet'
Eight essential questions answered by the pros for beginning writers.
Featured Book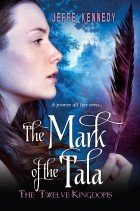 Tales tell of three sisters, daughters of the high king. No one says much about the middle princess until the day she meets a strange man who rules a land of shapeshifters and demons. A country no more than legend-until he claims her as its queen.
Featured Member
Suzanne Church
Suzanne Church writes Science Fiction, Fantasy, and Horror because she enjoys them all and hates to play favorites. Her book "Elements: A Collection of Speculative Fiction" is published by EDGE SF & F Publishing.