Posts Tagged 'James Brunet'
Eight essential questions answered by the pros for beginning writers.
Featured Book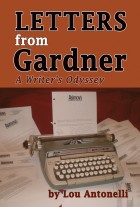 This collection features short stories plus correspondence from Gardner Dozois at Asimov's S-F when the author was breaking into science fiction. Published by John Teehan and The Merry Blacksmith Press, it is 238 pages long and reprints 16 stories.
Featured Member
Teresa Frohock
Teresa Frohock is the author of the dark fantasy Miserere: An Autumn Tale and numerous short stories. Currently, she lives in North Carolina. She has long been accused of telling stories, which is a southern colloquialism for lying.