Posts Tagged 'Jen Hilton'
Resources, Industry News, and Member News for Jen Hilton and Ryan Harvey!
Featured Book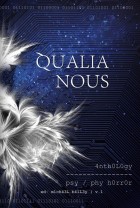 A literary blend of science fiction and horror, Qualia Nous contains short stories, novelettes, and poetry from established authors and newcomers from around the world. Featuring the imaginations of Stephen King, Gene O'Neill, William F. Nolan, and others.
Featured Member
Lucienne Diver
Lucienne Diver is both a literary agent and author of young adult and adult fiction (the Vamped series for Flux Books and the Latter-Day Olympians novels for Samhain). She's also written short fiction for anthologies like Kicking It (coming from Roc)