Posts Tagged 'Jen Hilton'
Resources, Industry News, and Member News for Jen Hilton and Ryan Harvey!
Featured Book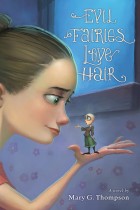 Grow 100 fairies, get your heart's desire. All you have to do is feed their ravenous appetite for hair. But don't let them near your own hair or break any of the other rules. There's a reason everyone calls them evil fairies …
Featured Member
Adam Christopher
Adam Christopher is the Sir Julius Vogel Award-winning author of Empire State (SciFiNow magazine Book of the Year 2012 and a Financial Times Book of the Year 2012), Seven Wonders, The Age Atomic, Hang Wire, and The Burning Dark.