Posts Tagged 'Jen Hilton'
Resources, Industry News, and Member News for Jen Hilton and Ryan Harvey!
Featured Book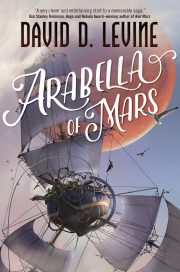 Sent back to England from her family's estate on Mars, Arabella despises the life of a staid young Regency lady. Then a shocking threat to her family on Mars forces her to undertake a desperate, impossible airship journey back to the colony.
Featured Member
Barbara A. Barnett
Barbara A. Barnett is a writer, musician, librarian, Odyssey Writing Workshop alum, coffee addict, wine lover, bad movie mocker, and all-around geek with over 40 short stories published.