Nothing found
Featured Book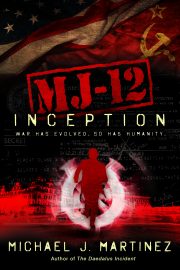 From the ashes of World War II, a new breed of humanity has arisen. The secret MAJESTIC-12 program hopes to use these new super-humans in the Cold War…but can they truly be controlled? A new spy-fi thriller from the author of the DAEDALUS trilogy.
Featured Member
Christine Taylor-Butler
An MIT trained civil engineer with a second degree in Art & Design, Christine decided writing was a higher calling. After 75 published books, she sold her first young adult series, The Lost Tribes. She lives in Kansas City and is working on book 2.