Nothing found
Featured Book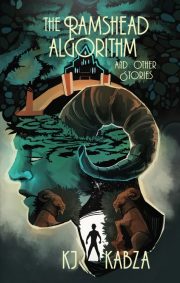 Sand cats speak, ghost bikes roll, corpses disappear, and hedge mazes are more bewildering than you've ever imagined. These 11 fantasy/SF stories are "quirky and original" (Publishers Weekly) and will take you deep into other astonishing realities.
Featured Member
Marshall Ryan Maresca
Marshall Ryan Maresca is a fantasy and science-fiction writer, as well as a playwright, living in South Austin with his wife and son. He is the author of The Thorn of Dentonhill and A Murder of Mages.