Nothing found
Featured Book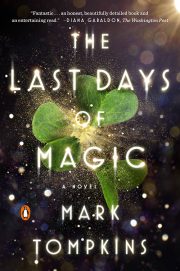 Named one of the Best New Books by People Magazine, The Last Days of Magic is an epic novel of mysticism and mayhem, Celts and faeries, mad kings and druids, and a goddess struggling to reign over magic's last outpost on the Earth – medieval Ireland.
Featured Member
Dave Creek
Dave Creek is the author of the novels SOME DISTANT SHORE, THE UNMOVING STARS, and CHANDA'S AWAKENING.
His short stories have appeared in ANALOG SCIENCE FICTION AND FACT and APEX magazines, as well as several anthologies.