Posts Tagged 'John Arkwright'
Member News for John Arkwright, Geir Lanesskog, and Douglas Hulick.
Featured Book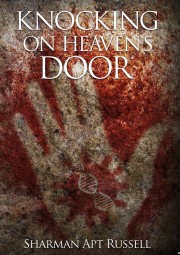 In the 23rd century, humans live in a Paleoterrific utopia, reunited with old (cloned) friends like the mammoth. Panpsychism—a consciousness that pervades matter–is the new science. We're about to learn what exactly that means.
Featured Member
Tracy S. Morris
When Tracy S. Morris was four years old, she wrote her first "novel" in crayon on the back of a newspaper and gave it to the postman along with an antique silver dollar so that someone could turn it into a novel. She is still waiting to hear back.