Posts Tagged 'John Arkwright'
Member News for John Arkwright, Geir Lanesskog, and Douglas Hulick.
Featured Book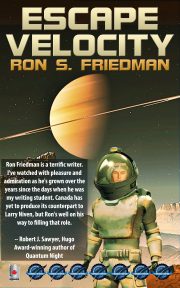 Toward the end of the twenty first century, humanity establishes space colonies throughout the Solar System. A settlement on Titan, a city on Mars and thriving asteroid-belt mining facilities. Then, Earth experiences a global catastrophic collapse.
Featured Member
Bonnie Jo Stufflebeam
Bonnie Jo Stufflebeam lives in Texas with her partner and two literarily-named cats: Gimli and Don Quixote. Her fiction has appeared or is forthcoming in magazines such as Clarkesworld, Lightspeed, Strange Horizons, and Interzone. She holds an MFA in