Posts Tagged 'John E. Johnston III'
Eight essential questions answered by the pros for beginning writers.
Featured Book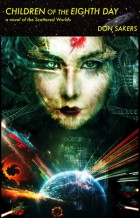 Rikk Hoister and his cousins are the pinnacle of human evolution, cloned geniuses with powerful paranormal abilities. Life is good–until ships and soldiers of the Terran Empire invade their homeworld and take most of the Hoister Family captive.
Featured Member
Lisa Mason
Lisa Mason's new collection, Strange Ladies: 7 Stories features science fiction and fantasy shorts published in top magazines and anthologies worldwide. The San Francisco Book Review said, "This is a must-read collection."