Posts Tagged 'Judith Tarr'
Eight essential questions answered by the pros for beginning writers.
Featured Book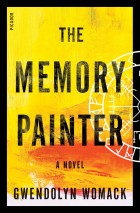 What if there was a drug that could help you remember your past lives? What if the lives you remembered could lead you to your one true love? What if you learned that for thousands of years, a deadly enemy had conspired to keep the two of you apart?
Featured Member
Wesley Chu
Wesley Chu was shortlisted for the John W. Campbell Best New Writer Award. His debut, The Lives of Tao, earned him an ALA Alex Award & a Science Fiction Goodreads Choice Award. Chu's next series with be released with Tor Books in 2015.