Posts Tagged 'Kathleen Dalton-Woodbury'
Eight essential questions answered by the pros for beginning writers.
Featured Book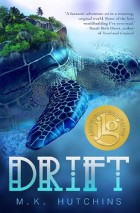 Living on the shores of hell has never been easy. "Readers will find watching Hutchins' unusual magical rules bring about startling consequences for family and political structure utterly fascinating. Totally fresh." -Kirkus
Featured Member
Rachael Acks
Rachael Acks is a author, geologist, and dapper sir who writes steampunk mystery and adventure novellas for Musa Publishing. She's also had numerous short stories published. She lives in Houston where the bikes, twirls her mustache, and dances.