Nothing found
Featured Book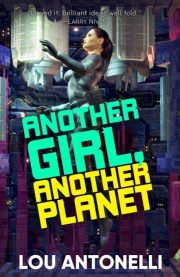 A Heinleinian Cold War Punk story of politics, espionage, and murder on the Red Planet.
Larry Niven endorsed "Another Girl, Another Planet", saying "I loved it. Brilliant ideas well told."
Featured Member
Daniel Marcus
Salon.com described Daniel Marcus' work as "a cross between Raymond Carver and William Gibson." He has taught creative writing at UC Berkeley and has worked as a musician, mathematician, systems architect, and ops dude.