Nothing found
Featured Book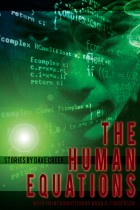 — The Chinese explorer Zheng He makes First Contact with aliens.
— A resident of an orbital habitat must decide between his people's traditions and his habitat's survival.
— The attempt to save a gigantic sea creature's baby — from the inside!
Featured Member
Rachael Acks
Rachael Acks is a author, geologist, and dapper sir who writes steampunk mystery and adventure novellas for Musa Publishing. She's also had numerous short stories published. She lives in Houston where the bikes, twirls her mustache, and dances.