Nothing found
Featured Book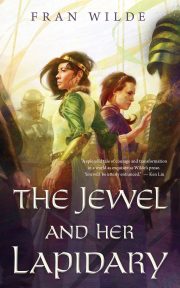 The kingdom in the Valley has long sheltered under the protection of its Jewels and Lapidaries, the people bound to singing gemstones with the power to reshape hills, move rivers, and warp minds.
An epic, in miniature.
Featured Member
Barbara A. Barnett
Barbara A. Barnett is a Philadelphia-area writer, musician, orchestra librarian, Odyssey Writing Workshop graduate, coffee addict, wine lover, and all-around geek with over 40 short stories published.