Nothing found
Featured Book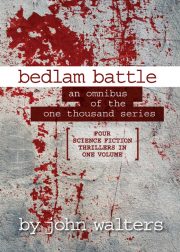 In the late 1960s, humans and sympathetic aliens based out of Haight/Ashbury struggle to stop alien-possessed psychopaths intent on a murderous rampage. Four science fiction thrillers in one volume.
Featured Member
Dave Creek
Dave Creek is a regular contributor to ANALOG. His books include two short story collections — A GLIMPSE OF SPLENDOR and THE HUMAN EQUATIONS — and a novel, SOME DISTANT SHORE.
Find out more about Dave's work at www.davecreek.net.