Nothing found
Featured Book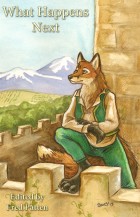 This collection of sequels to Ursa Major Award winning stories, edited by Fred Patten, features work from M.C.A. Hogarth and Michael H. Payne.
Featured Member
Alma Alexander is a novelist, anthologist and short story writer who currently shares her life between the Pacific
Northwest of the USA (where she lives with her husband and a cat) and the wonderful fantasy worlds of her own imagination.