Nothing found
Featured Book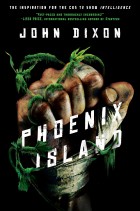 The inspiration for the new CBS TV series INTELLIGENCE.
A tough kid in an isolated boot camp that's turning orphans into super soldiers risks everything to save his friends and stop a madman bent on global destruction.
Featured Member
Susan R. Matthews
Susan's been working on the Jurisdiction series for more years than she cares to specify. Now that she's retired from her day job she's calling herself a full-time author in shameless disregard of the facts.