Posts Tagged 'Levinson'
A brand new "author's cut" Kindle edition of the 1999 Locus Award winning novel.
Featured Book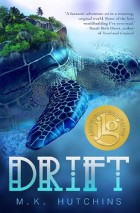 Living on the shores of hell has never been easy. "Readers will find watching Hutchins' unusual magical rules bring about startling consequences for family and political structure utterly fascinating. Totally fresh." -Kirkus
Featured Member
Suzanne Church
Suzanne Church writes Science Fiction, Fantasy, and Horror because she enjoys them all and hates to play favorites. Her book "Elements: A Collection of Speculative Fiction" is published by EDGE SF & F Publishing.