Posts Tagged 'Levinson'
A brand new "author's cut" Kindle edition of the 1999 Locus Award winning novel.
Featured Book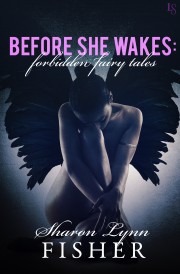 You've never read bedtime stories like these. RWA RITA Award finalist Sharon Lynn Fisher blends fantasy, science fiction, and dark romance in these bold tales of seduction and sensual awakening.
Featured Member
Jim C. Hines
Jim Hines writes books about magic librarians, action-hero princesses, nearsighted goblins, flaming spiders, and more. (Generally not all in the same book.) He's also sold close to 50 short stories.