Nothing found
Featured Book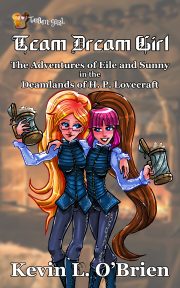 Eile and Sunny are two young ladies who travel to the Dreamlands of H. P. Lovecraft, where they have heroic fantasy adventures. With a foreword by Elisabeth Waters, editor of the Sword and Sorceress anthology series.
Featured Member
Michael R. Underwood
Michael writes across the speculative fiction world, from urban fantasy (Geekomancy), to fantasy superhero novel Shield and Crocus, and the SF series in novellas, Genrenauts. He is a co-host on podcasts The Skiffy & Fanty Show and Speculate.