Nothing found
Featured Book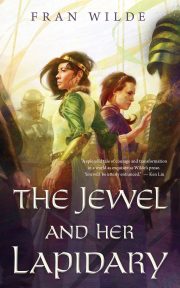 The kingdom in the Valley has long sheltered under the protection of its Jewels and Lapidaries, the people bound to singing gemstones with the power to reshape hills, move rivers, and warp minds.
An epic, in miniature.
Featured Member
Daniel Marcus
Salon.com described Daniel Marcus' work as "a cross between Raymond Carver and William Gibson." He has taught creative writing at UC Berkeley and has worked as a musician, mathematician, systems architect, and ops dude.
Recent Comments