Posts Tagged 'Lyn Nichols'
Member News for Vera Nazarian and Lyn Nichols.
Featured Book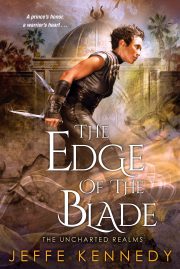 Jepp has been the heart of the queen's elite guard, but the ease and grace that come to her in fighting leathers vanishes when battles turn to politics-and she becomes the only envoy to a strange realm with nothing to rely on but her wits and knives.
Featured Member
Daniel Marcus
Salon.com described Daniel Marcus' work as "a cross between Raymond Carver and William Gibson." He has taught creative writing at UC Berkeley and has worked as a musician, mathematician, systems architect, and ops dude.