Posts Tagged 'Lyn Nichols'
Member News for Vera Nazarian and Lyn Nichols.
Featured Book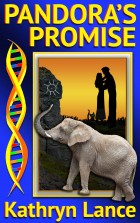 Technological collapse, genetic disaster imperil humanity; empathic elephants, snakes roam; who can save the future world? Will, the ruthless leader? Zach, the poet-warrior? Evvy, the brilliant scientist both men love? Or the mysterious, elusive Eye?
Featured Member
Rachael Acks
Rachael Acks is a author, geologist, and dapper sir who writes steampunk mystery and adventure novellas for Musa Publishing. She's also had numerous short stories published. She lives in Houston where the bikes, twirls her mustache, and dances.