Posts Tagged 'Lyn Nichols'
Member News for Vera Nazarian and Lyn Nichols.
Featured Book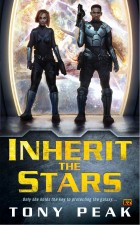 Kivita's latest contract to find an alien relic is the adventure she craves, but her employer has hired Sar Redryll—her former lover—to stop her at any cost. After the relic unleashes powerful abilities in her, human & alien alike hunt her down.
Featured Member
Kay Kenyon
Kay Kenyon is the author of 11 sf/f novels including her fantasy, A Thousand Perfect Things, August 2013. Her work has been short-listed for the Philip K. Dick Award and John W. Campbell awards.