Posts Tagged 'M. J. Scott'
Industry News and Member News for M. J. Scott.
Featured Book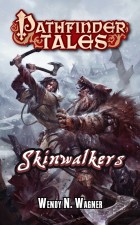 After a youth of piracy, Jendara wants nothing more to settle down and raise her son among the islands she calls home. But that peace is shattered as a clan of shapeshifting pillagers make their way through the islands.
Featured Member
Susan Forest
Two-time Prix Aurora Award finalist and winner of The Galaxy Project, Forest's stories appear in Analog, Asimov's, OnSpec, Beneath Ceaseless Skies, AE SF Review, and her collection, Immunity to Strange Tales. She edits for Edge Press.