Posts Tagged 'M. J. Scott'
Industry News and Member News for M. J. Scott.
Featured Book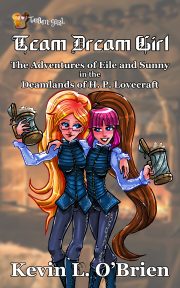 Eile and Sunny are two young ladies who travel to the Dreamlands of H. P. Lovecraft, where they have heroic fantasy adventures. With a foreword by Elisabeth Waters, editor of the Sword and Sorceress anthology series.
Featured Member
Lisa Mason
Lisa Mason's new collection, Strange Ladies: 7 Stories features science fiction and fantasy shorts published in top magazines and anthologies worldwide. The San Francisco Book Review said, "This is a must-read collection."