Posts Tagged 'M. J. Scott'
Industry News and Member News for M. J. Scott.
Featured Book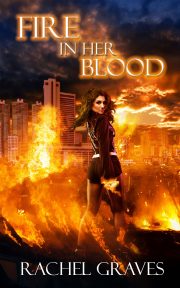 Death witch and Detective Mallory Mors teams with an angry fire witch to find a deadly serial arsonist. Together they work to close a case complicated by a vampire assault at the supernatural brothel, a missing person, and a mess of vampire politics.
Featured Member
Kelly A. Harmon
Kelly A. Harmon used to write truthful, honest stories about authors and thespians, senators and statesmen, movie stars and murderers. Now she writes lies, which is infinitely more satisfying, but lacks the convenience of doorstep delivery.