Posts Tagged 'M. J. Scott'
Industry News and Member News for M. J. Scott.
Featured Book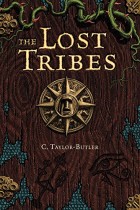 Five friends never imagined their ordinary parents were scientists on a secret mission. But when their parents go missing, they are forced into unfathomable circumstances and learn of a history that is best left unknown.
Featured Member
Stephanie Feldman
Stephanie Feldman's debut novel, The Angel of Losses (HarperCollins 2014), is a Barnes & Noble Discover Great New Writers selection and one of the Washington Post's top five science fiction/fantasy books of 2014.