Posts Tagged 'M. J. Scott'
Industry News and Member News for M. J. Scott.
Featured Book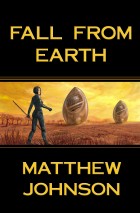 Shi Jin is a rebel, the latest in a long line of those who have challenged the Borderless Empire – and failed. Dropped with a crew of convicts on an uninhabited planet, Shi Jin – and humanity – encounter alien life forms for the first time.
Featured Member
Mercedes M. Yardley
Mercedes M. Yardley is a dark fantasist who wears stilettos and red lipstick. She is the author of the short story collection Beautiful Sorrows, the novella Apocalyptic Montessa and Nuclear Lulu: A Tale of Atomic Love and her debut novel Nameless. He