Nothing found
Featured Book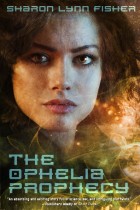 Post-apocalyptic biopunk romance from the RWA RITA Award nominated author of GHOST PLANET. Coming from Tor in April 2014.
Featured Member
Wesley Chu
Wesley Chu was born in Taiwan and immigrated to Chicago, Illinois when he was just a pup. It was there he became a Kung Fu master and gymnast.
Wesley is an avid gamer and a contributing writer for the magazine Famous Monsters of Filmland. A former stunt man and a member of SAG, he can also be seen in film and television.