Posts Tagged 'Martha Soukup'
Eight essential questions answered by the pros for beginning writers.
Featured Book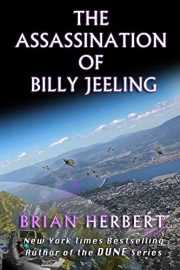 A great hero, Jeeling is the scientific genius who built Skyship, a huge flying city that has been cleaning the atmosphere for decades—saving millions of lives. He is unfairly targeted in an assassination plot, risking a massive ecological disaster.
Featured Member
J.L. Forrest
J.L. Forrest writes from the wet techno-jungles of the Pacific Northwest, the high deserts of the Rocky Mountains, or the Old Country in Roma, Italia. His work appears in Analog Science Fiction and Fact, Crossed Genres, Third Flatiron, and others.