Posts Tagged 'Martha Soukup'
Eight essential questions answered by the pros for beginning writers.
Featured Book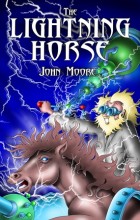 It's Frankenstein meets The Black Stallion when two teens and a mad scientist bring a champion racehorse back from the dead. But when it comes time to race, the horse has a mind of its own!
Featured Member
Mercedes M. Yardley
Mercedes M. Yardley is a dark fantasist who wears stilettos and red lipstick. She is the author of the short story collection Beautiful Sorrows, the novella Apocalyptic Montessa and Nuclear Lulu: A Tale of Atomic Love and her debut novel Nameless. He