Posts Tagged 'Martha Soukup'
Eight essential questions answered by the pros for beginning writers.
Featured Book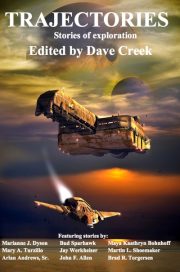 Original stories of space exploration and adventure from Bud Sparhawk, Marianne J. Dyson, Maya Kaathryn Bohnhoff, Mary A. Turzillo, Jay Werkheiser, Arlan Andrews, Martin L. Shoemaker, John F. Allen, and Brad R. Torgersen.
Featured Member
Don Chase
Born, raised and still living just outside of Boston, Don attended the Art Institute of Boston for illustration and decided that he liked writing better. Now he has six books total that he self publishes with number seven on the way.