Nothing found
Featured Book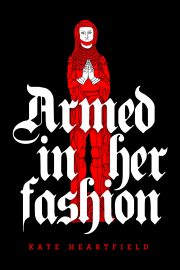 In 1328, Bruges is under siege by the Chatelaine of Hell and her army of chimeras―humans mixed with animals or armour, forged in the fires of the Hellbeast. A widowed wet nurse named Margriet de Vos leads a raiding party like Hell has never seen.
Featured Member
Dave Creek
Dave Creek is the author of the novels SOME DISTANT SHORE, THE UNMOVING STARS, and CHANDA'S AWAKENING.
His short stories have appeared in ANALOG SCIENCE FICTION AND FACT and APEX magazines, as well as several anthologies.