Nothing found
Featured Book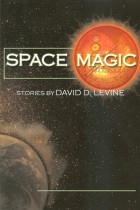 This award-winning collection pulls together 15 critically acclaimed SF and Fantasy stories that take readers from a technicolor cartoon realm to an ancient China that never was, and from an America gone wrong to the very ends of the universe.
Featured Member
Wesley Chu
Wesley Chu was born in Taiwan and immigrated to Chicago, Illinois when he was just a pup. It was there he became a Kung Fu master and gymnast.
Wesley is an avid gamer and a contributing writer for the magazine Famous Monsters of Filmland. A former stunt man and a member of SAG, he can also be seen in film and television.