Nothing found
Featured Book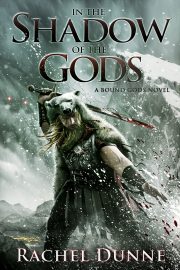 When the gods make war only one side can win, and Joros is determined to be on the right side. He leads a disparate group: a lost and damaged swordsman, a drug-addled mage, and a pair of twins who have secretly survived the edict against them.
Featured Member
Alma Alexander
Alma Alexander is a novelist, anthologist and short story writer who currently shares her life between the Pacific
Northwest of the USA (where she lives with her husband and a cat) and the wonderful fantasy worlds of her own imagination.