Nothing found
Featured Book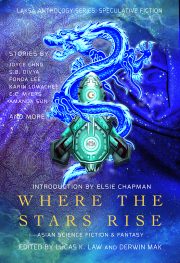 Take a journey through Asia and beyond to explore about identities, belonging, and choices.
". . . this collection is essential for anyone interested in the diverse and engaging possibilities of fantasy and science fiction." — Booklist
Featured Member
Craig DeLancey
Craig DeLancey is a writer and philosopher. His novel, Gods of Earth, is published by 47 North Press. He teaches philosophy at SUNY Oswego.