Nothing found
Featured Book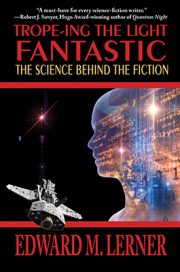 FTL travel? Time travel? Super-smart AI? Those are surely mere fodder for storytelling. Wild extrapolations.
Or not. TROPE-ING reviews the latest science relevant to popular tropes, illustrated throughout with SF (written and video) examples.
Featured Member
Gareth Worthington
Scientist. Writer. May Thai Fighter.
Gareth Worthington is an award-winning author with a passion for science, history, martial arts and music. Represented by GHF Literary NYC, and published by Vesuvian Books, he has two novels coming in 2018.