Nothing found
Featured Book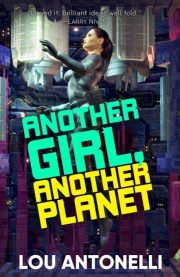 A Heinleinian Cold War Punk story of politics, espionage, and murder on the Red Planet.
Larry Niven endorsed "Another Girl, Another Planet", saying "I loved it. Brilliant ideas well told."
Featured Member
Vera Nazarian
Vera Nazarian is a two-time Nebula Award Nominee, award-winning artist, and the author of the Cobweb Bride Trilogy and the Supernatural Jane Austen Series, in addition to numerous other novel-length and short works of fiction and fancy.