Nothing found
Featured Book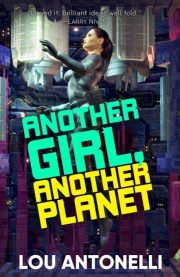 A Heinleinian Cold War Punk story of politics, espionage, and murder on the Red Planet.
Larry Niven endorsed "Another Girl, Another Planet", saying "I loved it. Brilliant ideas well told."
Featured Member
Joshua David Bellin
Joshua David Bellin writes science fiction for teens and adults. His books include the 2-part Survival Colony series (SURVIVAL COLONY 9 and SCAVENGER OF SOULS) and the deep-space adventure FREEFALL. He loves monsters. Really scary monsters.