Nothing found
Featured Book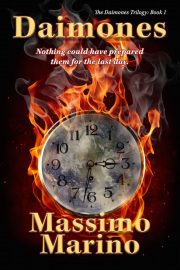 Murder, genocide, the Apocalypse.
Explore the future of humanity in Massimo Marino's sci-fi debut, Daimones, an apocalyptic tale that feels like it could happen tomorrow. You may never sleep through a windstorm again.
Featured Member
Barbara A. Barnett
Barbara A. Barnett is a writer, musician, librarian, Odyssey Writing Workshop alum, coffee addict, wine lover, bad movie mocker, and all-around geek with over 40 short stories published.