Nothing found
Featured Book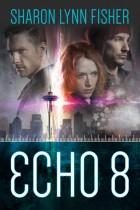 The fate of 2 worlds hangs in the balance as 3 lives entangle: Jake, a man shifted to an alternate Earth where he must drain energy from others to survive; Tess, the scientist trying to save him; Ross, the FBI agent caught between love and duty.
Featured Member
Dave Creek
Dave Creek is a regular contributor to ANALOG. His books include two short story collections — A GLIMPSE OF SPLENDOR and THE HUMAN EQUATIONS — and a novel, SOME DISTANT SHORE.
Find out more about Dave's work at www.davecreek.net.
Recent Comments