Nothing found
Featured Book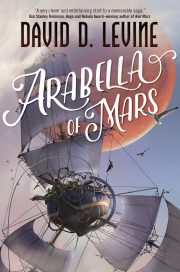 Sent back to England from her family's estate on Mars, Arabella despises the life of a staid young Regency lady. Then a shocking threat to her family on Mars forces her to undertake a desperate, impossible airship journey back to the colony.
Featured Member
Marshall Ryan Maresca
Marshall Ryan Maresca is a fantasy and science-fiction writer, as well as a playwright, living in South Austin with his wife and son. He is the author of The Thorn of Dentonhill and A Murder of Mages.