Nothing found
Featured Book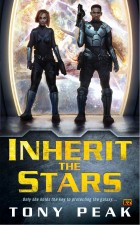 Kivita's latest contract to find an alien relic is the adventure she craves, but her employer has hired Sar Redryll—her former lover—to stop her at any cost. After the relic unleashes powerful abilities in her, human & alien alike hunt her down.
Featured Member
Dave Creek
Dave Creek is a regular contributor to ANALOG. His books include two short story collections — A GLIMPSE OF SPLENDOR and THE HUMAN EQUATIONS — and a novel, SOME DISTANT SHORE.
Find out more about Dave's work at www.davecreek.net.