Nothing found
Featured Book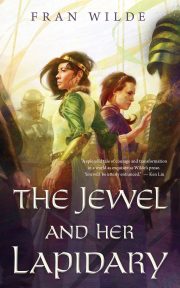 The kingdom in the Valley has long sheltered under the protection of its Jewels and Lapidaries, the people bound to singing gemstones with the power to reshape hills, move rivers, and warp minds.
An epic, in miniature.
Featured Member
R.S. Mellette
Author of Billy Bobble Makes A Magic Wand and numerous short stories, R.S. Mellette also wrote "The Xena Scrolls" for Universal's web site for Xena: Warrior Princess. An episode of the same name became the 1st web-to-TV intellectual property.
Recent Comments