Nothing found
Featured Book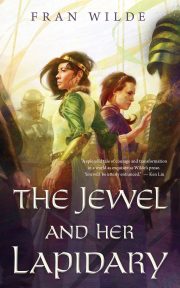 The kingdom in the Valley has long sheltered under the protection of its Jewels and Lapidaries, the people bound to singing gemstones with the power to reshape hills, move rivers, and warp minds.
An epic, in miniature.
Featured Member
Michael J. Martinez
Michael J. Martinez is the author of the DAEDALUS trilogy, as well as other assorted bits of science fiction and fantasy. He's still slightly stunned that he's being paid to write this stuff, but will keep going until someone says otherwise.