Nothing found
Featured Book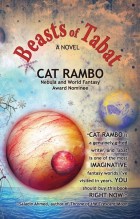 In a city torn with political strife, a boy named Teo and a female Gladiator try to find their bearings.
Featured Member
Dave Creek
Dave Creek is a regular contributor to ANALOG. His books include two short story collections — A GLIMPSE OF SPLENDOR and THE HUMAN EQUATIONS — and a novel, SOME DISTANT SHORE.
Find out more about Dave's work at www.davecreek.net.