Nothing found
Featured Book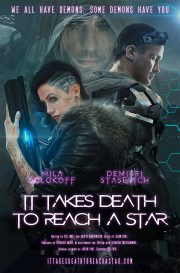 H.G. Wells' "The Time Machine" meets Pierce Brown's "Red Rising" in this near-future thriller that explores the very nature of being human.
We all have demons. Some demons have you.
Featured Member
Dave Creek
Dave Creek has published over 30 short stories in ANALOG SCIENCE FICTION AND FACT and APEX magazines, and various anthologies.
He's also published several novels, including his latest, CHANDA'S AWAKENING, from Hydra Publications.
Recent Comments