Nothing found
Featured Book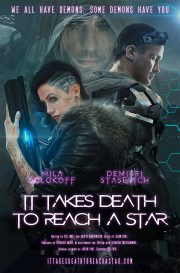 H.G. Wells' "The Time Machine" meets Pierce Brown's "Red Rising" in this near-future thriller that explores the very nature of being human.
We all have demons. Some demons have you.
Featured Member
Andrew P. Weston
Andrew P. Weston lives with a large amount of cats in a medium sized house on a small Greek island. He is the author of the IX Series and creator of Daemon Grim, a prominent character within Janet Morris' Heroes in Hell Universe.
Recent Comments