Nothing found
Featured Book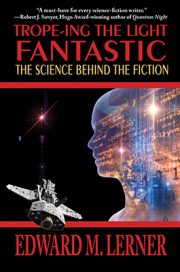 FTL travel? Time travel? Super-smart AI? Those are surely mere fodder for storytelling. Wild extrapolations.
Or not. TROPE-ING reviews the latest science relevant to popular tropes, illustrated throughout with SF (written and video) examples.
Featured Member
Dave Creek
Dave Creek is the author of the novels SOME DISTANT SHORE, THE UNMOVING STARS, and CHANDA'S AWAKENING.
His short stories have appeared in ANALOG SCIENCE FICTION AND FACT and APEX magazines, as well as several anthologies.