Posts Tagged 'Robert Holdstock'
Robert Holdstock
1949-2009
Featured Book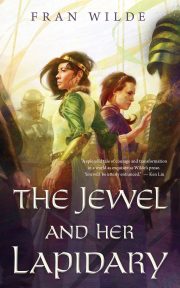 The kingdom in the Valley has long sheltered under the protection of its Jewels and Lapidaries, the people bound to singing gemstones with the power to reshape hills, move rivers, and warp minds.
An epic, in miniature.
Featured Member
Fonda Lee
Fonda Lee is the award-winning author of Zeroboxer (Flux) and Exo (Scholastic). A recovering corporate strategist, when she is not writing, she can be found training in kung fu or searching out tasty breakfasts. Fonda lives in Portland, OR.