Posts Tagged 'Robert Holdstock'
Robert Holdstock
1949-2009
Featured Book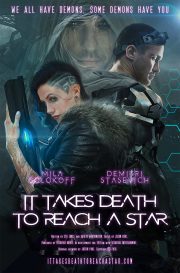 H.G. Wells' "The Time Machine" meets Pierce Brown's "Red Rising" in this near-future thriller that explores the very nature of being human.
We all have demons. Some demons have you.
Featured Member
Fonda Lee
Fonda Lee is the award-winning author of Zeroboxer (Flux) and Exo (Scholastic). A recovering corporate strategist, when she is not writing, she can be found training in kung fu or searching out tasty breakfasts. Fonda lives in Portland, OR.