Nothing found
Featured Book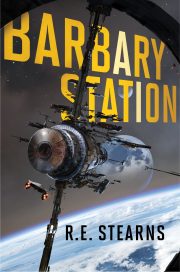 Two engineers hijack a spaceship to join some space pirates—only to discover the pirates are hiding from a malevolent AI. Now they have to outwit the AI if they want to join the pirate crew—and survive long enough to enjoy it.
Featured Member
Diana Pharaoh Francis
Diana Pharaoh Francis writes urban and traditional fantasy with much adventure, romance, danger, and intrigue. Her books include the Path series, Diamond City Magic series, Crosspointe Chronicles, Horngate Witches, and Mission: Magic.