Posts Tagged 'Ryan Harvey'
Resources, Industry News, and Member News for Jen Hilton and Ryan Harvey!
Featured Book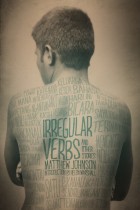 Discover the inflationary effects of a dragon's hoard, the secret connection between Mark Twain and Frankenstein, and the magic power of blackberry jam in this debut collection of strange, funny, and bittersweet tales.
Featured Member
Adam Christopher
Adam Christopher is the Sir Julius Vogel Award-winning author of Empire State (SciFiNow magazine Book of the Year 2012 and a Financial Times Book of the Year 2012), Seven Wonders, The Age Atomic, Hang Wire, and The Burning Dark.