Nothing found
Featured Book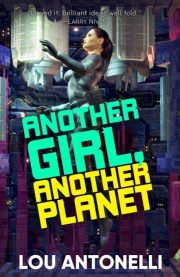 A Heinleinian Cold War Punk story of politics, espionage, and murder on the Red Planet.
Larry Niven endorsed "Another Girl, Another Planet", saying "I loved it. Brilliant ideas well told."
Featured Member
Diana Pharaoh Francis
Diana Pharaoh Francis writes urban and traditional fantasy with much adventure, romance, danger, and intrigue. Her books include the Path series, Diamond City Magic series, Crosspointe Chronicles, Horngate Witches, and Mission: Magic.