Nothing found
Featured Book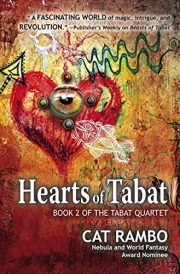 In Tabat, Beasts — magical creatures like dryads, minotaurs, and centaurs — question a social order forcing them into its lowest level. Meanwhile the city has lost one of its most beloved heroes, gladiator Bella Kanto.
Featured Member
Gareth Worthington
Scientist. Writer. May Thai Fighter.
Gareth Worthington is an award-winning author with a passion for science, history, martial arts and music. Represented by GHF Literary NYC, and published by Vesuvian Books, he has two novels coming in 2018.
Recent Comments