Posts Tagged 'Scott Oden'
Member News for Tom Crosshill, Felicity Shoulders, and Scott Oden!
Featured Book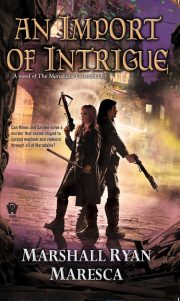 The Little East: a collision of foreign cultures and traditions, sequestered away in the city of Maradaine. When a foreign dignitary is murdered, the case falls upon the least popular inspectors in the Constabulary: Satrine Rainey and Minox Welling.