Posts Tagged 'SFWA Officers'
Results from the SFWA election have been announced.
Featured Book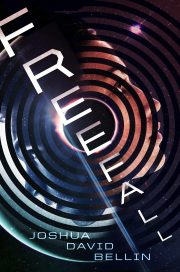 Cam and Sofie live on a future Earth deeply divided by race and class. When the two teens meet during a time of revolutionary struggle over deep-space colonization, the choices they make may decide the fate of their planet and their people.
Featured Member
Barbara A. Barnett
Barbara A. Barnett is a Philadelphia-area writer, musician, orchestra librarian, Odyssey Writing Workshop graduate, coffee addict, wine lover, and all-around geek with over 40 short stories published.