Posts Tagged 'SFWA Officers'
Results from the SFWA election have been announced.
Featured Book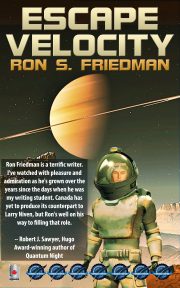 Toward the end of the twenty first century, humanity establishes space colonies throughout the Solar System. A settlement on Titan, a city on Mars and thriving asteroid-belt mining facilities. Then, Earth experiences a global catastrophic collapse.
Featured Member
Bishop O'Connell
Bishop O'Connell is the author of the American Faerie Tale series, a consultant, writer, blogger, lover of kilts, and beer, pirate ninja, and maker-upper of things. His book, The Stolen, launched the Harper Voyager Impulse imprint.