Posts Tagged 'SFWA Officers'
Results from the SFWA election have been announced.
Featured Book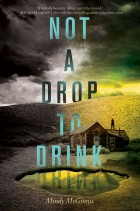 NOT A DROP TO DRINK is a post-apocalyptic survival tale set in a world where freshwater is almost nonexistent.
Featured Member
Barbara A. Barnett
Barbara A. Barnett is a writer, musician, librarian, Odyssey Writing Workshop alum, coffee addict, wine lover, bad movie mocker, and all-around geek with over 40 short stories published.