Posts Tagged 'Shannon Phillips'
Member News for Joan Marie Verba and Shannon Phillips!
Featured Book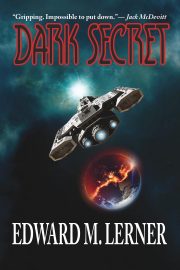 Cosmologically speaking, Earth's luck ran out in an eye blink. In another million years or so, humanity could have had the technology to shield its cradle from an imminent gamma-ray burst. Too bad we didn't get that million years …
Featured Member
Amanda C. Davis
Amanda C. Davis is a combustion engineer and short-fiction author who bakes excellent macarons and watches terrible slasher movies. She tweets enthusiastically as @davisac1.