Posts Tagged 'Shannon Phillips'
Member News for Joan Marie Verba and Shannon Phillips!
Featured Book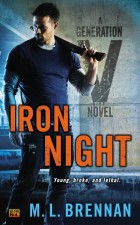 Underachieving vampire Fortitude Scott and his kitsune friend Suzume Hollis are back in this sequel to GENERATION V. When Fort discovers his new, rent-paying roommate's body he has to work fast to find the real killer, making unexpected alliances.
Featured Member
Laura Anne Gilman is the Nebula-nominated author of the Vineart War trilogy, the "Cosa Nostradamus" urban fantasy series, and a few other works, including the occasional short story. Under the name L.A. Kornetsky, she also writes mysteries.