Posts Tagged 'Shannon Phillips'
Member News for Joan Marie Verba and Shannon Phillips!
Featured Book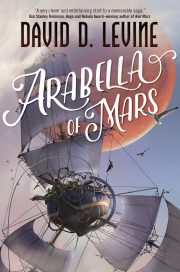 Sent back to England from her family's estate on Mars, Arabella despises the life of a staid young Regency lady. Then a shocking threat to her family on Mars forces her to undertake a desperate, impossible airship journey back to the colony.
Featured Member
Lucienne Diver
Lucienne Diver is both a literary agent and author of young adult and adult fiction (the Vamped series for Flux Books and the Latter-Day Olympians novels for Samhain). She's also written short fiction for anthologies like Kicking It (coming from Roc)