Nothing found
Featured Book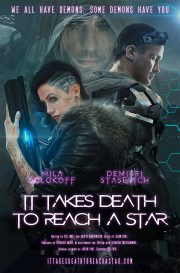 H.G. Wells' "The Time Machine" meets Pierce Brown's "Red Rising" in this near-future thriller that explores the very nature of being human.
We all have demons. Some demons have you.
Featured Member
J.L. Forrest
J.L. Forrest writes from the wet techno-jungles of the Pacific Northwest, the high deserts of the Rocky Mountains, or the Old Country in Roma, Italia. His work appears in Analog Science Fiction and Fact, Crossed Genres, Third Flatiron, and others.