Nothing found
Featured Book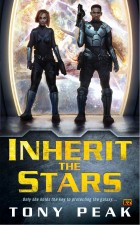 Kivita's latest contract to find an alien relic is the adventure she craves, but her employer has hired Sar Redryll—her former lover—to stop her at any cost. After the relic unleashes powerful abilities in her, human & alien alike hunt her down.
Featured Member
Michael R. Underwood
Michael writes across the speculative fiction world, from urban fantasy (Geekomancy), to fantasy superhero novel Shield and Crocus, and the SF series in novellas, Genrenauts. He is a co-host on podcasts The Skiffy & Fanty Show and Speculate.
Recent Comments