Nothing found
Featured Book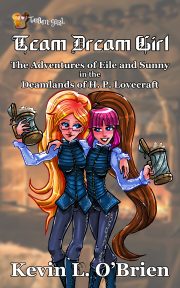 Eile and Sunny are two young ladies who travel to the Dreamlands of H. P. Lovecraft, where they have heroic fantasy adventures. With a foreword by Elisabeth Waters, editor of the Sword and Sorceress anthology series.
Featured Member
Catherine Schaff-Stump
Cath Schaff-Stump writes speculative fiction for children and adults from humor to horror. You can find her at Facebook, Goodreads, Amazon, @cathschaffstump, cathschaffstump.com, and unreliablenarrators.net.