Nothing found
Featured Book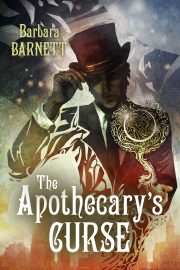 Between magic and science, mythology and medicine, history and fantasy lies The Apothecary's Curse, as a gentleman physician and an enigmatic apothecary try to prevent a genetics company from exploiting the book that made them immortal centuries ago.
Featured Member
Michael R. Underwood
Michael writes across the speculative fiction world, from urban fantasy (Geekomancy), to fantasy superhero novel Shield and Crocus, and the SF series in novellas, Genrenauts. He is a co-host on podcasts The Skiffy & Fanty Show and Speculate.
Recent Comments