Nothing found
Featured Book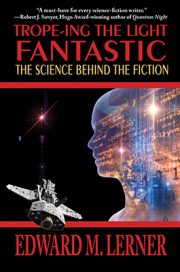 FTL travel? Time travel? Super-smart AI? Those are surely mere fodder for storytelling. Wild extrapolations.
Or not. TROPE-ING reviews the latest science relevant to popular tropes, illustrated throughout with SF (written and video) examples.
Featured Member
James Patrick Kelly
Jim has won the Hugo, Nebula and Locus awards and his work has been translated into eighteen languages. He writes a column for Asimov's and is on the faculty of the Stonecoast Creative Writing MFA Program at the University of Southern Maine.
Recent Comments