Nothing found
Featured Book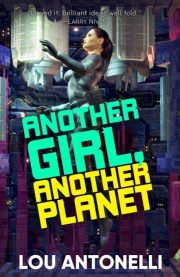 A Heinleinian Cold War Punk story of politics, espionage, and murder on the Red Planet.
Larry Niven endorsed "Another Girl, Another Planet", saying "I loved it. Brilliant ideas well told."
Featured Member
Kelly A. Harmon
Kelly A. Harmon used to write truthful, honest stories about authors and thespians, senators and statesmen, movie stars and murderers. Now she writes lies, which is infinitely more satisfying, but lacks the convenience of doorstep delivery.