Nothing found
Featured Book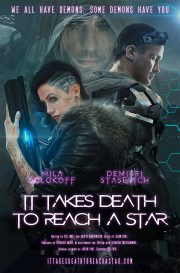 H.G. Wells' "The Time Machine" meets Pierce Brown's "Red Rising" in this near-future thriller that explores the very nature of being human.
We all have demons. Some demons have you.
Featured Member
Edward Lazellari
Edward Lazellari is the author of the Guardians of Aandor series from TOR Books. He is a winner of Playboy's College Fiction Contest as well as a former Marvel Comics writer/artist. His third novel, Blood of Ten Kings, drops in December 2018.
Recent Comments