Nothing found
Featured Book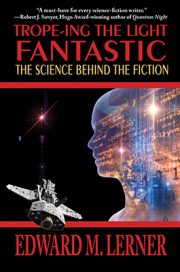 FTL travel? Time travel? Super-smart AI? Those are surely mere fodder for storytelling. Wild extrapolations.
Or not. TROPE-ING reviews the latest science relevant to popular tropes, illustrated throughout with SF (written and video) examples.
Featured Member
Diana Pharaoh Francis
Diana Pharaoh Francis writes urban and traditional fantasy with much adventure, romance, danger, and intrigue. Her books include the Path series, Diamond City Magic series, Crosspointe Chronicles, Horngate Witches, and Mission: Magic.
Recent Comments