Posts Tagged 'Spider Robinson'
Jeanne Robinson
1948 – 2010
Featured Book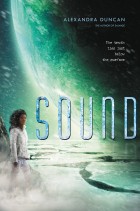 When Miyole's ship is attacked by pirates, she and a fiery girl named Cassia embark on a mission to rescue Cassia's abducted brother. Along the way, they fall in love, and the course of Miyole's life changes forever.
Featured Member
Dave Creek
Dave Creek is a regular contributor to ANALOG. His books include two short story collections — A GLIMPSE OF SPLENDOR and THE HUMAN EQUATIONS — and a novel, SOME DISTANT SHORE.
Find out more about Dave's work at www.davecreek.net.