Posts Tagged 'Spider Robinson'
Jeanne Robinson
1948 – 2010
Featured Book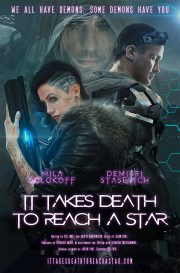 H.G. Wells' "The Time Machine" meets Pierce Brown's "Red Rising" in this near-future thriller that explores the very nature of being human.
We all have demons. Some demons have you.
Featured Member
Jeffe Kennedy
Jeffe Kennedy is an award-winning author and scientist. Her works include non-fiction, poetry, short fiction, and novels. She lives in Santa Fe, NM, with two Maine coon cats, plentiful free-range lizards and a handsome Doctor of Oriental Medicine.