Nothing found
Featured Book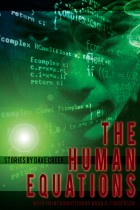 — The Chinese explorer Zheng He makes First Contact with aliens.
— A resident of an orbital habitat must decide between his people's traditions and his habitat's survival.
— The attempt to save a gigantic sea creature's baby — from the inside!
Featured Member
David D. Levine
David D. Levine is the author of over fifty published SF and Fantasy stories. His work has appeared in markets including Asimov's, Analog, and F&SF and has won or been nominated for awards including the Hugo, Nebula, Sturgeon, and Campbell.