Nothing found
Featured Book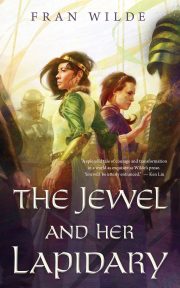 The kingdom in the Valley has long sheltered under the protection of its Jewels and Lapidaries, the people bound to singing gemstones with the power to reshape hills, move rivers, and warp minds.
An epic, in miniature.
Featured Member
Milo James Fowler
Milo James Fowler is a teacher by day and a speculative fictioneer by night. When he's not grading papers, he's imagining what the world might be like in a few dozen alternate realities.
Recent Comments