Nothing found
Featured Book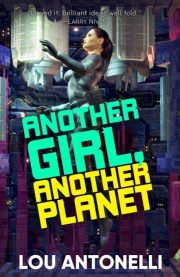 A Heinleinian Cold War Punk story of politics, espionage, and murder on the Red Planet.
Larry Niven endorsed "Another Girl, Another Planet", saying "I loved it. Brilliant ideas well told."
Featured Member
Andrew M. Seddon
"Ring of Time," "The DeathCats of Asa'ican and Other Tales of a Space-Vet," and "Wreaths of Empire" are Andrew M. Seddon's latest science fiction novels all published by Splashdown Books. He's currently working on a series of ghost stories.