Nothing found
Featured Book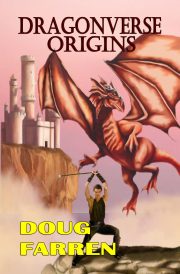 Dragonverse Origins is a unique blend of fantasy and science fiction. It is a new addition to the Dragonverse series. It's available on Amazon now for pre-order and will go on sale on Aug 27th.
Featured Member
Michael R. Underwood
Michael writes across the speculative fiction world, from urban fantasy (Geekomancy), to fantasy superhero novel Shield and Crocus, and the SF series in novellas, Genrenauts. He is a co-host on podcasts The Skiffy & Fanty Show and Speculate.