Nothing found
Featured Book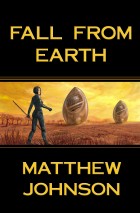 Shi Jin is a rebel, the latest in a long line of those who have challenged the Borderless Empire – and failed. Dropped with a crew of convicts on an uninhabited planet, Shi Jin – and humanity – encounter alien life forms for the first time.
Featured Member
Wesley Chu
Wesley Chu was born in Taiwan and immigrated to Chicago, Illinois when he was just a pup. It was there he became a Kung Fu master and gymnast.
Wesley is an avid gamer and a contributing writer for the magazine Famous Monsters of Filmland. A former stunt man and a member of SAG, he can also be seen in film and television.